by Cathy Collyer, OTR, LMT
OT goals on IEPs and IFSPs for young children commonly include some form of scissor use.  There is a good reason for this: using scissors independently and safely is an important preschool classroom skill.  For OT's, it is also a benchmark for bilateral control, dissociation of the sides of the hand, and the ability to control and grade force.  But what do you do with kids that aren't interested or prepared to cut?
Many young children are eager to learn to cut with scissors. They are excited to control such a grown-up tool and they like to see the immediate effects of their actions as the paper bits fall to the floor.  Not all interest results in a good outcome.  At times, they are so enthusiastic that they act in unsafe manner or use scissors in inappropriate ways.
Some kids fear scissors; they are often the children who fear failure and shrink from a challenge.  And finally, there are children who have little interest or excitement in participating in any fine motor tasks.  Whether due to frustration or a preference to act on their environment with sensory-based or gross motor skills, their behavior suggests that they couldn't be bothered by learning to use scissors.
Children that struggle to cut can become discouraged and lose their initial excitement for mastery of this important skill.  By allowing them to observe and practice pre-training skills before you introduce the act of cutting, you can improve your chances that they will develop and sustain enthusiasm and good safety skills with scissor activities.
There are children over 3 who have never been allowed to use a scissor due to adult safety concerns, lack of appropriate tools/assistance or developmental delays.  A child's initial exposure to scissors can be as simple as directing a child's visual regard to your use of scissors as part of a therapy activity.
Make sure that you narrate your actions in short phrases with emphasis on action words.
Use an enthusiastic tone and gestures that sustain the child's attention and interest.
Make practice short: in fact, end practice before a child is frustrated or bored.
Finally, make it clear that you expect that the child will be able to use scissors as they grow and develop more hand skills.
Children benefit from being able to see an adult's hand movements while cutting.   Your students may have been discouraged from being too close to an adult model due to safety concerns.  Some adults are unaware that children need exposure to develop interest and excitement in the use of scissors.  Use the safest scissors available with impulsive children who may reach for your scissor blades in their eagerness to learn about this exciting tool.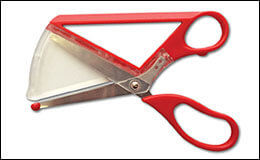 Once interest has developed, you may want to assist children as they open and close the blades.  Scissors that are spring-loaded or have finger spaces for an adult can help, or you could place your fingers between the handles to facilitate movement.  The sound of the blade movement is fascinating to young children, even without bringing the blades to the paper for cutting.  Practicing alternating opening and closing the blades may be your entire activity for the therapy session.  By breaking down the actions of scissor use into their precursor parts, you are decreasing a child's frustration and increasing the likelihood of later success.  Hand-over-hand assistance can be helpful when combined with independent scissor use. Gradually fade out this assistance out to allow maximal proprioceptive and kinesthetic input.
Children with hand and wrist weakness or poor sensory registration and discrimination benefit from scissors that provide more support and allow more of their hand to be involved in cutting.  Create textured handles with tape on classroom scissors or use Fiskars Total Control Kids Scissors that provide more digital control and encourage activation of intrinsic musculature to support development of the horizontal and vertical arches in the hand while cutting.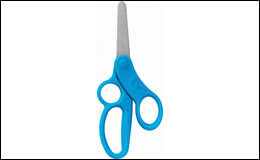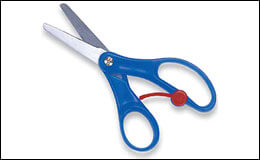 Provide additional postural support to children with instability and core activation issues. They may require more proximal stabilization than they appear to need for other tasks. Well-chosen classroom chairs or even a corner sitter may give a child the motor support needed to achieve optimal stability for learning a new motor skill. Beanbag chairs diminish sensory-based distractibility while providing full-body support. Once the new skill is mastered, the degree of support can be decreased gradually.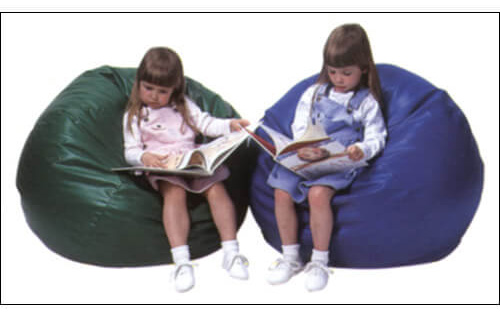 By focusing more on pre-scissor activities and thereby maintaining a child's enthusiasm and attention to task, you will increase their ability to persist with practice, and have a more productive therapy session!
---
Cathy Collyer, OTR, LMT, PLLC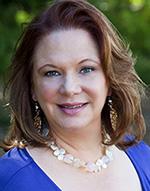 Cathy Collyer, OTR, LMT has treated children with neurological, orthopedic and sensory processing disorders for over 20 years. She is the author of The Practical Guide To Toilet Training Your Child With Low Muscle Tone. Learn more about her work at tranquilbabies.com.