The ability to independently complete essential daily living tasks becomes increasingly more important as individuals near the pre-teen and teen years. For teens with diverse learning profiles the ability to master these critical skills can be challenging. However, there are readily available tools that can help promote independence! In this post we are covering a few low to mid tech solutions that can be a game changer for teens struggling with the ability to independently complete critical self care tasks.  
Elastic Shoe Laces. There is nothing more frustrating than a loose shoe or tripping over untied laces but asking for help can be even harder. The good news is there is a simple solution, elastic shoe laces! Simply replace standard shoe laces with elastic shoe laces. Once in place, secure with a double knot and standard bow. The elastic shoe laces provide enough stretch to simply slip on and slip out of shoes, eliminating the need for tying.
Schedules & Time Cues. Remembering when to do something or remembering the correct sequence of a task can be difficult for teens who struggling with executive function deficits.  These teens often rely on a support person to provide prompts for task initiation and sequencing which decreases their overall independence.  The good news is there is a variety of readily available assistive technology tools that can support a teen's ability to manage time with greater independence.  Check out our previous post, Assistive Technology for Time Management, for ideas! 
Picture Adapted Cookbooks: Preparing a simple meal or snack is one of the greatest acts of independence for pre teens and teens. This simple right of passage can be missed for teens who struggle with reading or have difficulty with multi step tasks. Picture supported cookbooks can help users with limited reading abilities prepare simple meals and snacks. The Stepwise Cookbook series takes this concept a step further and truly simplifies the process. Each cookbook has a set of picture supported recipes that are presented in a simplified, easy to follow format.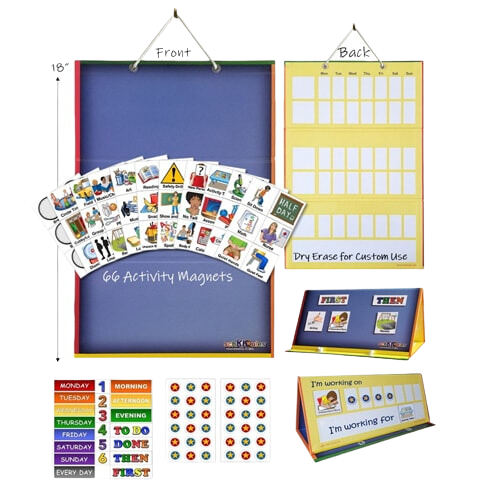 Small modifications and the use of mid to low tech assistive technology can be a powerful tool for independence.  Be sure to visit to assistive technology section of Therapro's website to see all of the available tools!