Rapper Snappers are a multi functional therapy tool perfect for creating fun, budget friendly therapy activities! In this post, Physical Therapist and creator of the ABCs of Movement, Laurie Gombash, PT, M.Ed, shared five different ways to use Rapper Snappers (also known as Pop Tubes) as a therapeutic tool.  Be sure to check out her video below!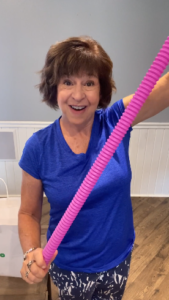 Arm Strengthening
Place hands on either end of the Rapper Snapper and pull! Work with the arms overhead to target shoulder strength or work with arms away from the body to target core strength. Target different muscles of the upper body  by pulling in different directions. Try holding the rapper snapper in one hand, at hip level, and using the other hand to pull up and across the body. Alternatively, hold the rapper snapper at shoulder level and uses the other hand to pull down and across the body.
Pro Tip, using the fingers to scrunch the Rapper Snapper back to size is great for finger strengthening!
Self Regulation
Rapper Snappers are a fun way to learn about self regulation.  Help kids visualize concepts like fast breathing or rapid heart beat by opening and closing the Rapper Snapper rapidly. Alternatively, demonstrate slow or rhythmic breathing by slowly pulling apart  or closing the rapper snapper.
Pro Tip, the sound made by the Rapper Snappers as it is opening and closing provides great auditory feedback!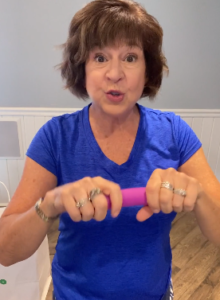 Fine Motor & Motor Planning 
Looking for a fun and engaging activity? Use Rapper Snappers to make a marble run!  Bend and twist the Rapper Snapper to make a maze, drop the marble in, and let it run through.  Using two or three fingers to grasp the marble and inserting it into the Rapper Snapper's narrow opening is a great way to get the small muscles in the hand working.  Planning a successful maze for the marble to run through takes planning abilities!
Pro Tip: This activity can be done holding the Rapper Snapper and moving the marble through or you can use Velcro or other adhesives to adhere Rapper Snappers to a wall or other vertical surface.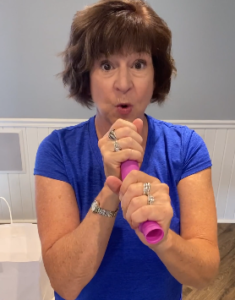 Oral Motor
Shape the Rapper Snapper like a smile and try to imitate it with your lips, now flip it upside down to make a frown!  Purse your lips, give a big blow, stick out your tongue!  There are so many ways to use a Rapper Snapper to help build and strengthen oral musculature! 
Academic Skills
Use the Rapper Snappers to build shapes, letters, and numbers. Connect multiple Rapper Snappers for bigger numbers or shapes. Work as a team to build a giant letter on the floor!  
Rapper Snappers are a small, easy to transport, budget friendly tool that can be used across multiple settings and to target a variety of treatment goals making them the perfect tool when creating therapy activities on a budget!