Sensory-Friendly Environments
When creating sensory-friendly environments, the emphasis is on minimizing overwhelming stimuli and providing sensory solutions that promote regulated and organized responses to sensation. The goal is to create an environment that benefits individuals with sensory differences. Here are a few examples of how to reduce irritating auditory, visual, or tactile stimulation and ways to offer calming deep touch, movement, auditory, visual, and muscle work options to create your own sensory-friendly environment.
Auditory Stimulation:
Visual Stimulation:
Tactile Stimulation:
Calming Deep Touch and Movement:
Muscle Work:
Remember that each individual may have unique sensory preferences, so it's important to offer a variety of options and allow for personalization. By considering these strategies and tools, you can create a sensory-friendly environment that caters to the sensory preferences of individuals, promotes regulation, and enhances their overall well-being.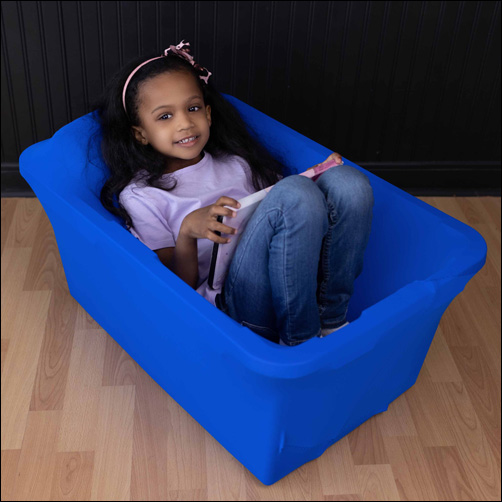 It is important to note that all occupational therapists are trained in sensory processing and many have extensive experience and deep understanding in this area. Whenever possible, seek guidance from an occupational therapist for individualized sensory recommendations.
Stay tuned for our next installment of Everyday Sensory Solutions by Sommerfly.
For more information about Sommerfly Products visit Therapro.com.
Guest Blogger: Kristi Langslet, OTR/L
Kristi Langslet, OTR/L is the proud owner of Sommerfly, a company dedicated to providing individuals of all ages with sensory needs unique product designs that are meticulously crafted in the USA for optimal quality and construction. Most importantly, Sommerfly's passion is to serve those who use our products.