Feeding specialists must select appropriate tools when facilitating feeding skill development. There are a myriad of materials available that make it challenging for therapists to select the tools that match the needs of their pediatric clients. Therapro is always in quest of useful, practical, and therapeutic oral-motor and feeding tools that will promote feeding skill development. Innovative designs are widely available to therapists and families for utensils, cups, and oral tools that are conceived to help advance oral development and feeding skills. We've reviewed extensively what is available to therapists and families, and are able to offer these new items from ezpz with our stamp of approval. All materials used are safe and a breeze to clean.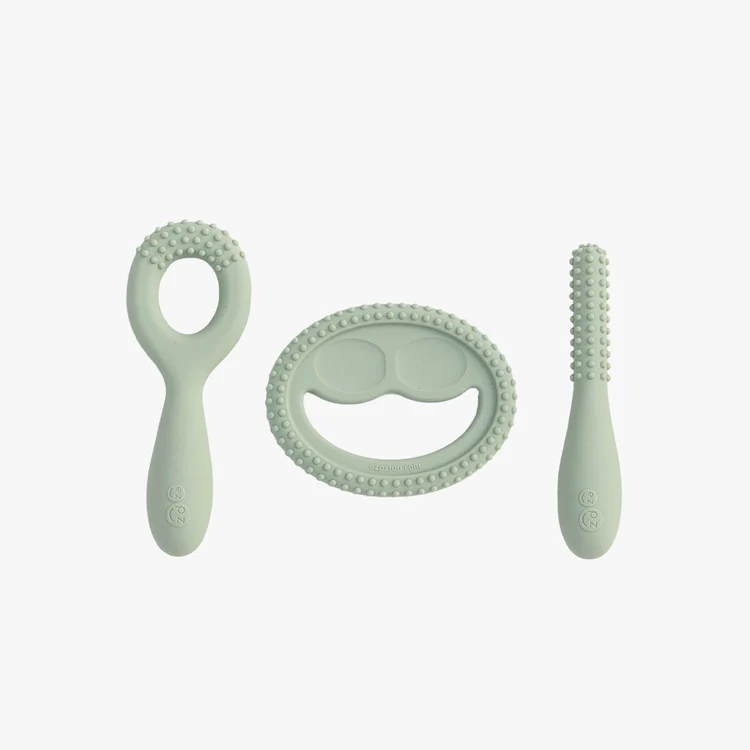 Oral Development: Oral Development Tools are designed to provide oral sensorimotor input for babies and youngsters who are beginning to explore their mouths. The 3 tools (loop, smile, and stick) are easy to grasp and provide smooth and textured surfaces. They can be used without food to explore oral movement for pre-speech activities, provide oral sensation, and can also be dipped in liquids and graded food textures to facilitate oral motor skills of the lips, tongue, jaw, and cheeks. The Oral Development Tools are a great tool for facilitating early feeding skill development.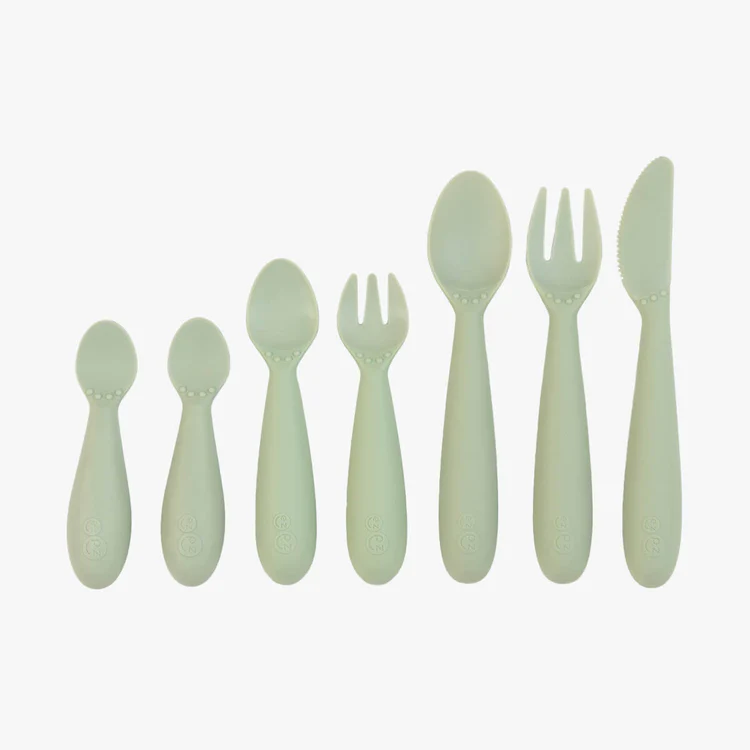 Utensils: The Developmental Utensil Set consists of utensils for infants age 4 months+ called Tiny Spoons; Mini Utensils (fork and spoon) for infants age 12 months; and Happy Utensils (fork, spoon, and knife) for children 2 years+. The entire set consists of 7 utensils that can be used as the child's feeding skills develop. The Happy Utensils are available as a separate set that encourage safe and successful self feeding. These utensils are a great tool for facilitating the development of scooping, piercing, spreading and cutting needed for successful self feeding.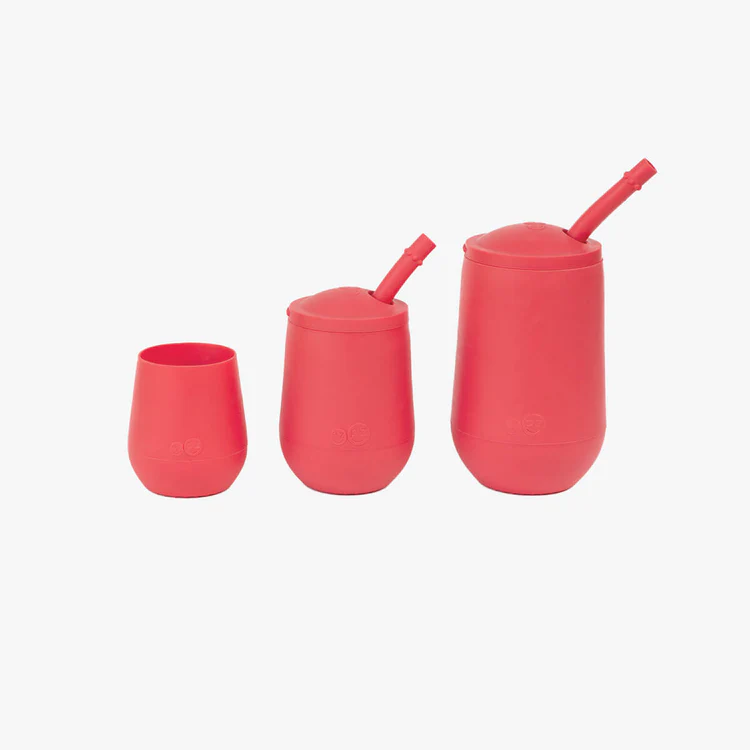 Cups: The Developmental Cup Set is a developmental training system for teaching cup and straw drinking skills. It introduces open cup drinking for infants 4 months+ using a Tiny Cup (2 oz). The Mini Cup and Straw Training System is the next level with a 4 oz cup, screw on lid and flexible, durable straw for infants 9 months+. For the older toddler (2 years+), the Happy Cup and Straw System consists of an 8 oz cup with screw on lid and flexible, durable straw. The system promotes oral skills including lip closure, lip rounding, tongue cupping and elevation. All 3 of the cups are available individually as well as in the set.
These ezpz tools are a great resource for facilitating feeding skill development. You will be able to examine and try out these new products and many more when you visit Therapro's exhibit at the ASHA Conference in Boston on November 16-18. We'll see you then!
Guest Blogger: Filomena Connor, MSOTR, Retired